Please add the following button to your blog if you are listed below. Readers, Encourage 365 has checked out the blogs but is not held responsible for the content.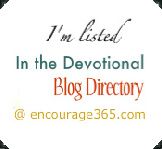 Directory...
#
5 Minutes for Faith where faith lifts and encourages moms everyday. It's moms writing for moms and is a sister site to 5 Minutes for Mom. We would love to have you come over for a visit
A
(photo unavailable)
A
Journal of Missional Living
: Integrating faith throughout our life guides our decisions.
In my online Journal, you'll find ways to live consistently as a follower of Jesus as we reflect on work, ministry and home. My journey has been an intriguing path, including being a high school science teacher, an intelligence analyst, and presently serving the church as the student ministry director.
A Little R & R seeks to encourage women to be content in what God created them to be. With posts ranging from spiritual application to recipes and organizing tips; there is something for everyone. So grab a cappuccino, put your feet up and enjoy A Little R & R!
A Moment With God
Lisa's site. I love it! She has a true love of God, and her writing is so easy to read. Lisa says, "I write about the truths I discover as I read God's Word."
A Pause on the Path
, Designed to encourage you to draw closer to God by examining Scripture in relation to every day life experiences. Much is written from an international/missions focus with the aim of opening our eyes to others around the world and challenge our world view accordingly.
Aya's Life
Aya's Life chronicles my adventures and daily intimate moments with my Lord Jesus. He brings me to mountain-tops and valleys; and opens new opportunities for me to discover His amazing gifts. I share experiences and insights — both painful and joyful — hoping that these would help and encourage others to know Jesus our Lord, more intimately.
B
Beholding Glory
is a site run by Laura. If you ever want to know about missionary work, her site is a grea resource! She also hosts "Faith Filled Fridays" link-up. Laura says her site is about, "Helping others know God and make Him known."
Being Woven
: "As the moments of each day meld together to form my outer world, so, too, do thoughts, studies, and prayers illuminate my inner world. Journaling is my way toward clarity and peace as I process the study of God's Word, the books I read, my reactions to the world around me and to the intertwined global world. My heart thoughts become my journal thoughts."

Beneath The Surface: Breath of Faith
is a place to come if you are looking for a wide-eyed, childlike, down to earth perspective on faith, life and God's grace from one who is still in
shock and awe of it all. Stop by for book reviews, interviews, poetry and the journey of living out grace and truth authentically in the real world.
"
Blessings in His Grip
is a site designed to help you bring God's Word into every day prayers. God knows our heart and hears all our prayers, but there is power in His spoken word. Join Tricia and Joan as they take this journey praying through the scriptures and find encouragement in your own prayer life."
"
By This Still Hearth
" grew out of what I have come to regard as some of God's greatest gifts, His small, step-by-step revelations that connect the Word to our lives and show us how He is new every morning. I hope to build these blessed intersections between our every breath and His truths into altars that fill our days with worship and joy.
C
Christianity Every Day
is where Pamela Rose Williams shares the things of every day from a Christian perspective. You will find Devotions on her "Bible Verse of the Day" page. She has also been collecting recipes on her "Every Day Cookin'" page and participates in blog hops often. Pamela's motto is "Christianity isn't for just once a week; Christianity is for Every Day". To learn more about Pamela and all the things the Lord has to keep her busy, visit her "About" page.
Chronic Christian Crafter is written by Erin. Erin's desire is

bless you with blog posts that inspire, encourage, and uplift. In addition, she
hopes that you find some inspiration and encouragement via shared DIY home decorating, crafts, recipes, and life experiences, always with a Christian focus.
(PHOTO NOT AVAILABLE)
COTTAGE SWEET COTTAGE
Making my home a place of grace with a love for organization, recipes, thrifting and, of course, devotions.

Counting My Blessings by Deb is a safe place. A place where faith is about relationship and not rules. A place where kindness and compassion matter. A place for friends to gather and share their faith.
Catching the Overflow is about seeing all the grace that God has heaped on us. Being able to find the moments when we are filled with his overflowing love. Life can be hard, but with Jesus in our hearts we will always have someone who cares about us.
D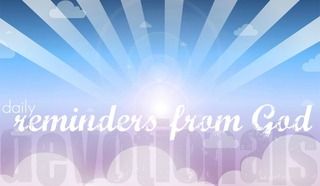 Daily Reminders from God-- Daily inspirational and encouraging reminders directly from God. Receive God's reminder. Make a "Note to Self." Pray.

Daily Surrender to Jesus
"I have loved you with an everlasting love; I have drawn you with loving-kindness."~Jesus.

Oh how I love the Word of God, and how I love His grace, His strength in me; a homemaker and a lifeshaper. My passion is to share this love of Jesus, and to reciprocate encouragement for other women as we walk together, sweetly surrendered, through life, growth, and grace.

"
(photo not available)
Dose of Encouragement
is a blog created by Angie. Her blog's goal is to encourage and uplift readers with heartfelt posts on a variety of different topics
E
Encouragement of Faith: My blog is basically a testimony of life that with God anything is possible. I use my life lessons and struggles to show that with faith we can make it. Encouragement of faith came about after a friend of mine past away from cancer. She always wanted to see the good in others and when I spoke at her memorial service I was reminded that life is to short to just stand by without bringing God's joy to others.
(PHOTO NOT AVAILABLE)
My prayer for Essential Thing Devotions is that it becomes a place where God speaks, encourages and inspires. That it helps women to know His love, feel His embrace and enable us to be our true selves.
"Everyday With The Lord is a

daily devotional

which seeks to inspire Christians to live victoriously in Christ. It can be received by email
everyday of the Year."
F
Finding The Inspiring is about seeking and finding (and sharing) the inspiration God breathes into our everyday lives. For anyone who longs to see more of the good, the true, the beautiful (Phil. 4:8), feel free to
join us here
.
G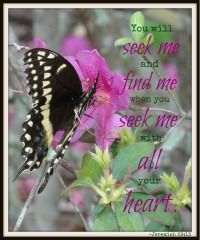 God is Always Faithful: Come enjoy a daily devotional about God's Faithfulness! Let's study God's Word together and find joy in the journey with Christ!
H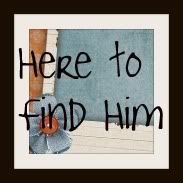 Here to Find Him
is a blog by Megan. She is reading the bible straight through and blogging about what she is learning. On her blog she writes, "I am just one person searching for God in a world dominated by sin. I am not out to prove any points or start any arguments, simply to find Him in day-to-day life and share what I find with others. God wants us to find Him and He wants us to share His Word with others. That is my only purpose for this blog."
NO PHOTO AVAILABLE:
Our Lord and Savior isn't just a god of love. He's one of reason, order and above all justice. Learn more at http://historyforthechristianfaith.wordpress.com/ & scienceforthechristianfaith.wordpress.com
Walking with God, peaceful married life, infertility, motherhood, homeschooling, aging parents, grief, family ties...these things I live and breathe and know. These things I write about."
Hope, Heart, Home: Messages of Hope from the Heart For the Home, a blog to encourage with an occasional recipe, solution, or a simple musin' from Susan!
Humbled Living
is Sheri's site.
On her "About this blog" page she has: "This blog is about following God's Word in every area of our lives. I share helpful information on stewardship, parenting, marriage, home management, homeschooling and difficult decisions. I am straight forward and unapologetic in how I think I should follow God's Word. But there's grace in that and I will let you know my thoughts on how it's okay to trade in super Mom for simply being good enough.
I

I Am Not Perfect-- Yet: "I have a passion to use the gifts God has given me to help women. I do this by sharing my journey: with God, away from God, without God and back home to God."
(photo not available)
I Love Devotionals: My names Wendy and I Love Devotionals.
I write d
evotionals that try to help us see God better and remind us how much Jesus not only loves but likes us as we are. Devotional topics range from learning about God while doing laundry to discovering a biblical truth while caring for my husband who is fighting cancer.
(photo not available.
In The Shadow of His Wings-- I write about my daily walk with Jesus; my victories and my failures, the joys and sorrows I encounter. My sincere desire is to encourage and give hope to others with my stories, reminding them that no matter what, God is always with us.
J
Just a Thought
: I'm Mom to four incredible kids, and wife to the best husband on the planet.
I am blessed, forgiven, and loved-unconditionally and extravagantly. I am discovering who I was created to be, and what it means to live loved and walk in everyday Grace.
You can find me knee deep in Life, Love, Laughter, Creativity, Family and Faith, over at
Just A Thought♥
(PHOTO NOT AVAILABLE)
Just Trying to Be a Blessing is a weekly
inspirational message
written to encourage Christians in their personal walk with God. It uses humor and stories about ordinary life to teach important lessons about how extraordinary God can be in our lives.
L
Leaving A Legacy
is a blog that is dedicated to encouraging women on their walk with God. It discusses the importance of how to make each day count towards the Godly legacy you will leave for future generations.

Light-at-heart's Space
is written by a homemaker looking for ways to honor Jesus, and encourage others via book reviews with a little theology mixed in, random thoughts, and a few photos.
M
(photo not available)
Miraculous Life: It is (our) pleasure to tell you about the miraculous signs and wonders that the Most High God has performed for (us) . Daniel 4:2
My Daily Walk in His Grace
is a blog ran by Tracy. She is one of the most encouraging people I "know" (ie ever met on the internet). Her blog contains encouraging posts, memory verses, a prayer list, and a WINSOME WEDNESDAY link-up in which you are encouraged to encourage each other (it really is a neat idea).
My Freshly Brewed Life is a blog written by Barbie. Through her own personal journey with the Lord, she desires to encourage the hearts of women in their faith as they draw closer to a God who desires to know them intimately.
O
A
daily devotional
site to help and encourage believers and those seeking to find light and life for their lives. Through God's great love, we are saved by the grace of our Lord Jesus Christ and it is in Him, that we find light and life. "In Him was life and the life was the light of the men" (John 1:4 NKJV).
P
Vickie Lutz writes "Planted & Growing in the Word" and has written two books about worshiping God during Bible study with active listening and note-
making,
using a learning technique called graphic organization. She says, "My blog is grounded in what I learn about God through Bible study and worship and inspired by what I see God teaching me in life."
Pray to God Today
Is a new blog written by our very own Mike R. He's going to give me a snippet for you shortly.
Proverbious
is a
daily devotional
and podcast going through the book of Proverbs over the course of one year. Our hope is to discover the principles of wisdom and to apply them to our daily lives.
R

Feeling a little spiritually parched? Refreshed by the Word hits the spot with Christian devotionals to refresh your spirit.
(NO PHOTO AVAILABLE)
Renewed Strength's Mission is to help spread the word about the saving grace of
Jesus Christ
& help Christians strengthen their walk with Christ and live their life to God's glory!
S
Saved by Grace
is a weekly Christian Bible study and devotional from God's Word, for the newly saved and more seasoned believer, and for others seeking truth. Our prayer is to encourage you and strengthen your faith in God's infinite mercy, love and grace, and in the Gospel of the death, burial and resurrection of His Son Jesus Christ, that all who seek Him have eternal, abundant life.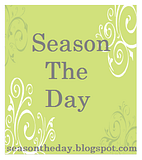 At Season The Day, I hope to inspire readers to join the adventure of walking with the living God. My desire is to encourage others to "Taste and See that the Lord is Good" Psalm 34:8a

Shakin' the Foundation: Diana and Stacey are two Moms, best friends and soul sisters devoted to sharing their stories of God's amazing grace and unfailing love in both their lives. Stepping out in faith, to encourage, bear witness and show the love of God for all his children ~
Simply Helping Him: Blogging about faith, family, life experiences, reviews/giveaways, and a crunchy journey!
(PHOTO NOT AVAILABLE)
"Silent No More" – In November 2000, I had a supernatural encounter with the Lord that changed my life as He opened my ears to hear His voice. For 12 years, I have enjoyed the constant nearness of His presence and the impartation of His heart. It's my desire to share what I have learned – and am learning still - as to encourage others to seek Him, to know Him, to hear Him for themselves in their daily walk.
Susan's Blog is a place where I write about what I'm learning from the Lord and even wrestle with Him on this journey called life. It's a place where I seek to honor and glorify my Lord and Savior Jesus Christ.
Sweet Blessings is the blog of Jenifer Metzger. Jenifer writes daily devotions about things God is teaching her in her daily walk with Him.
T
The Beauty in His Grip
, written by Joan Davis, is designed to encourage women to come to a deeper relationship with Jesus Christ. Joan believes that everything in our lives happens for a reason and the life-lessons learned along the way should be shared with others in order to build up the body for Christ. This devotional blog also includes a weekly link-up for other Christian writers.
(PHOTO NOT AVAILABLE)
Thebeggardanced is about trusting God when nothing seems to go right. Sometimes we just need a little encouragement to know we are not alone. Through these simple Bible based posts I hope we can encourage each other to dance again just like the beggar at the gate called Beautiful.
(Photo Not Available)
There's Something Different
: Real encouragement and real faith, for women. Let the world see there's something different about you
(PHOTO NOT AVAILABLE)
This Woman Writes addresses modern life's oddities and ends through the eyes and perspective of an ordinary Christian – me. Contempo Christianity --
http://thiswomanwrites.areavoices.com/
-- is my weekly Wednesday Christian-based article, delving into what it means to live one's faith in the 21st century environment – both religious and secular.
Donna Schultz has been writing "Tuesdays with Jesus" since 2005. It is a weekly, inspirational devotional which is being used in Bible studies and for personal use all over the US. Written in a relevant, dynamic way, Donna's application of God's Word will encourage you and make a difference in your daily walk with God.
U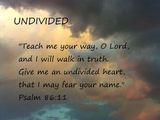 Undivided: by Rebecca Aarup. Transparent living that seeks truth specifically and purposefully for complete transformation of heart (mind, will, and emotions). "Give me an undivided heart." Psalm 86:11
"Inspiring messages of hope and encouragement pointing people toward the love of God."
(Photo Not Available)
Unwrapping the Gifts of God
is a blog written by Kelli. Kelli's "About me" is truly inspirational. She is a "child of God and is the Serve Minister at the Christ Community Church. Her posts are inspirational and fun to read.
W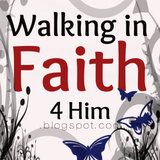 Walking in Faith 4 Him
Written by our very own, Kathy. This blog is about
a divorced, christian lady with a love for her Savior and a passion for others to come to know him too. She's to adjust to single life and an extremely empty nest since her son got married a few months ago.
Water From the Well, dedicated to spreading the great commission one word at a time. The water that I shall give him shall be in him a well of water springing up into everlasting life.
Woman to Woman is a ministry dedicated to encouraging women in their marriages, family, homemaking and living the life of a Christian woman. We also want women to know that they are loved and beautiful simply because they were created by God.
**********
I'd love to have a list of devotional blogs here so people can 1) find new blogs and 2) become encouraged even further.
If you have a devotional blog, please send me an email kellymartin215 yahoo... I'll look at the blog (make sure you aren't scamming me ;)) and send you a confirmation email.
The criteria:
*Must be God based.
*Blog must be at least a month old
What do I consider a devotional blog?
Well, any blog that has posts with a scripture and some writing with it... it could be a prayer, an explanation, anything. And the blog doesn't have to be entirely devotionally based (ie, the blog doesn't have to be like this one and be only devotionals-- but a good smattering throughout the blog would be good).
Any questions? I'm sure there are. If you have any or have a blog you'd like to submit, please email me (again that's kellymartin215 [at] yahoo)
Lets start encouraging others!!! :)
**
Blogs are subject to approval and may be rejected or removed without notice should I be notified of any questionable content. Encourage 365 or Kelly M. is not responsible for any content of any blog or ad found herein. Reader discretion is advised.